NPRB Launches Project Search and Database Tool for over $71m in Funded Research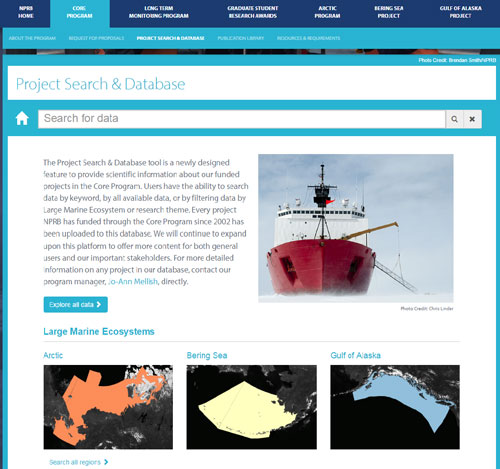 Axiom Data Science has partnered with the North Pacific Research Board to launch a tool that allows access to information from over 638 annual research projects (totalling $71 million in funded research). The Project Search & Database tool is a newly designed feature to provide scientific information about NPRB funded projects in the Core Program. Users have the ability to search data by keyword, by all available data, or by filtering data by Large Marine Ecosystem or research theme. Every project NPRB has funded through the Core Program since 2002 has been uploaded to this database. The tool will continue to be expanded upon in this platform to offer more content for both general users and important stakeholders.
Check out the new tool on the NPRB website here.